huhu . baek lah , firstly aku ngaku , aku x g terawih tadi .
terpesona dek citer

Camp Rock

.
kali ni mmg bez dowh cte 2 . mmg in love lah ngn citer 2 .

ok . mmg citer 2 citer kat Disney Channel , tapi aku bukan-nye tgk citer katun .
aku nengok citer remaja .
btw , aku mmg suke citer Musical ni , coz' citer camni sangat banyak seni . seni belakon , seni menyanyi dan banyak lagi seni yang diperlukan .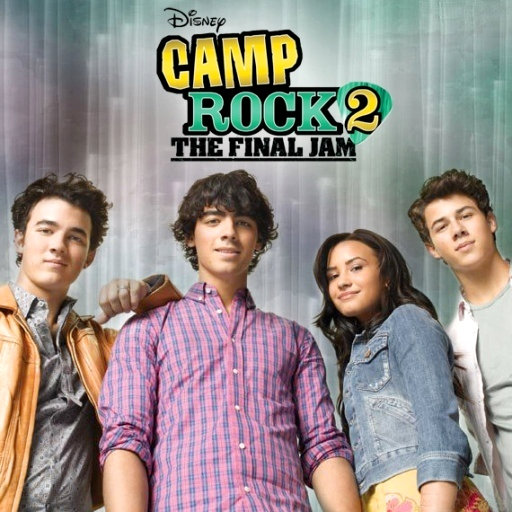 Demi Lovato tidak mempesona-kan dari segi chanteq , tapi vocal + dance dye sangat bsungguh2 .
Joe Jonas

da pandai belakon . siap ley ciom2 pulak .
Nick Jonas

romantik . aku tgh dgr lagu dye la ni .
Kevin Jonas

, still bodo2 tapi menarek .
Chloe Bridges

, lovable , very lovable . bibir dye cam Angelina Jolie !
I'm good at wasting time,
I think lyrics need to rhyme,
And you're not asking,
But im tryna grow a mustache.

I like cheese,
But only on pizza, please,
And sometimes on a homemade casadea
Otherwise it smells like feet to me.

And I, I really like it
When the moon looks like a toenail
And I love it when you say my name.

If you wanna know, here it goes, gonna tell you this.

A part of me that shows,
If we're close gonna let you see,
Everything
But remember that you asked for it.
I'm tryna do my best to impress
But its easier to let you
Take a guess at the rest
But you wanna hear the things in my brain,
My heart,
Well you asked for it.
For your per-using,
At times confusing,
Slightly amusing,
Introducing Me
Tappin' Lappy's Keyboard While Listening To :
Introducing Me by Nick Jonas .